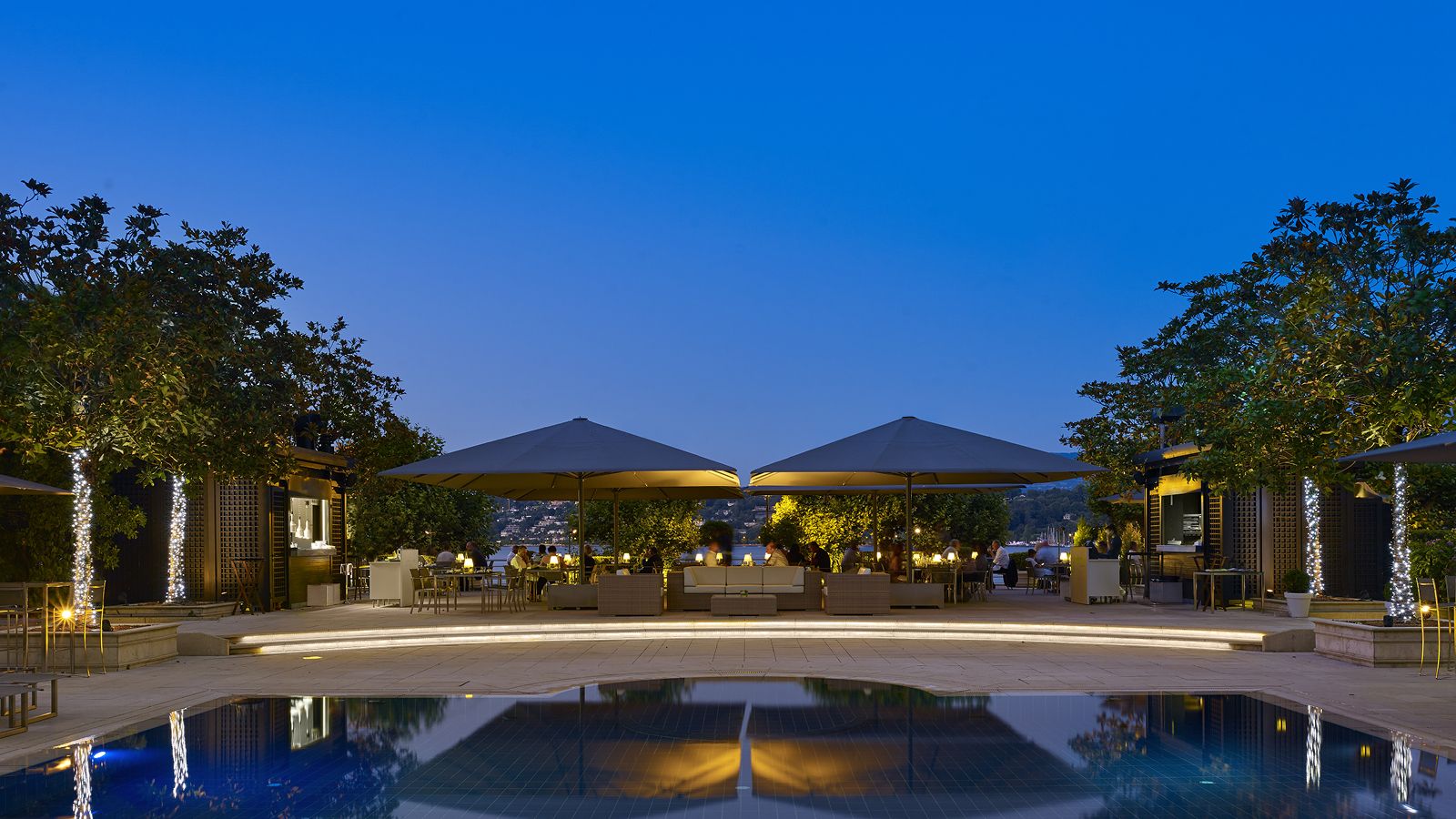 Umami restaurant by MIchel Roth Geneva - Hotel President Wilson, A Luxury Colleciton Hotel, Geneva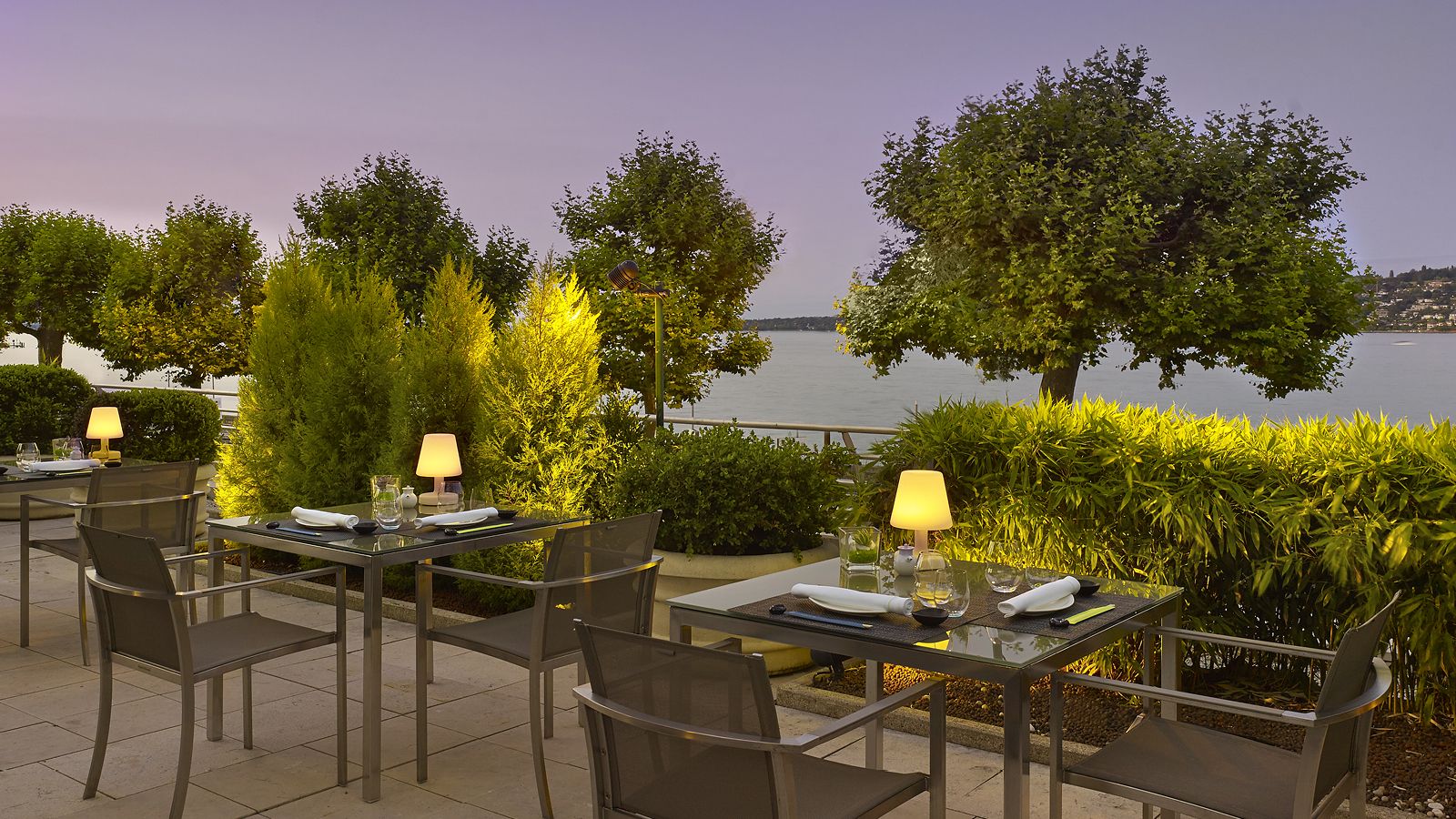 Umami restaurant by MIchel Roth Geneva - Hotel President Wilson, A Luxury Colleciton Hotel, Geneva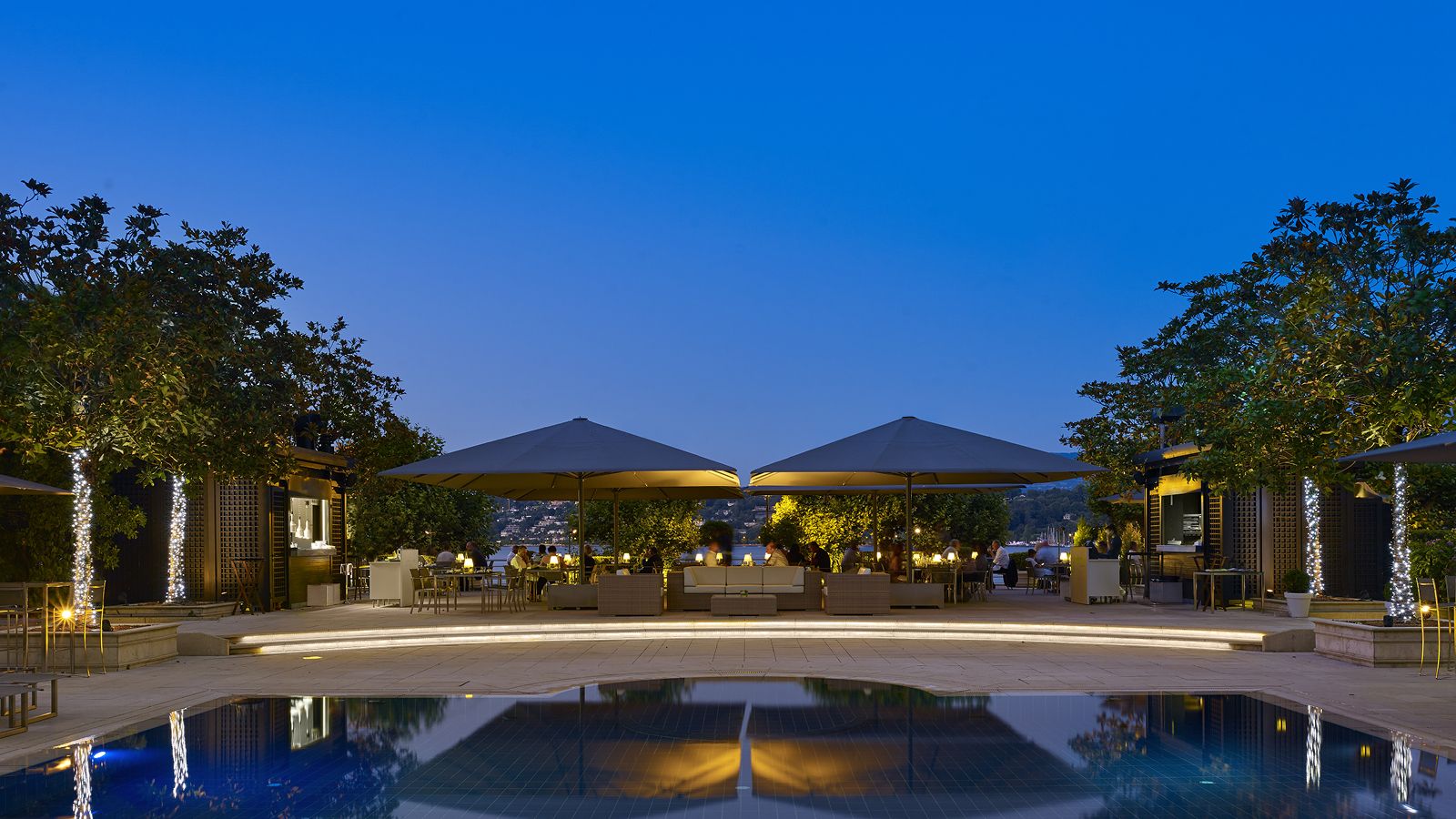 Umami restaurant by MIchel Roth Geneva - Hotel President Wilson, A Luxury Colleciton Hotel, Geneva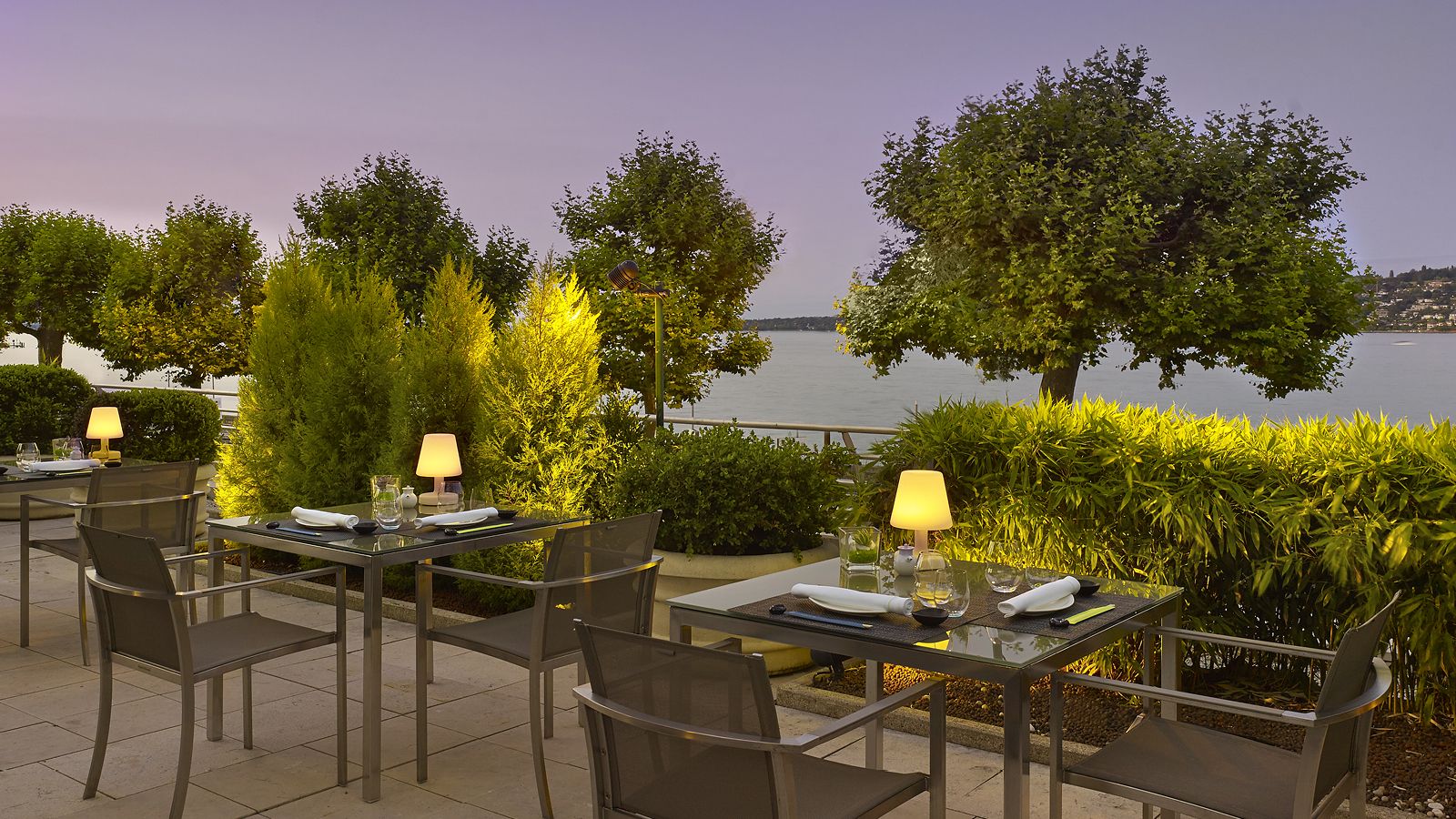 Umami restaurant by MIchel Roth Geneva - Hotel President Wilson, A Luxury Colleciton Hotel, Geneva
Umami / Monday - Saturday

12:00-13:45 / 19:00 - 21:45

Pool bar / Every day

09:00 - 23:00

Swimming pool / Every day

09:00 - 18:00

Sunday Brunch

11:30 - 14:30
UMAMI JAPANESE RESTAURANT GENEVA
JAPANESE FUSION CUSINE WITH FRENCH INFLUENCES
With a breathtaking view over Geneva lake and the Mont-Blanc, the ephemeral Umami restaurant Geneva offers a stunning setting by the pool for the original Japanese fusion cuisine of Chef Michel Roth.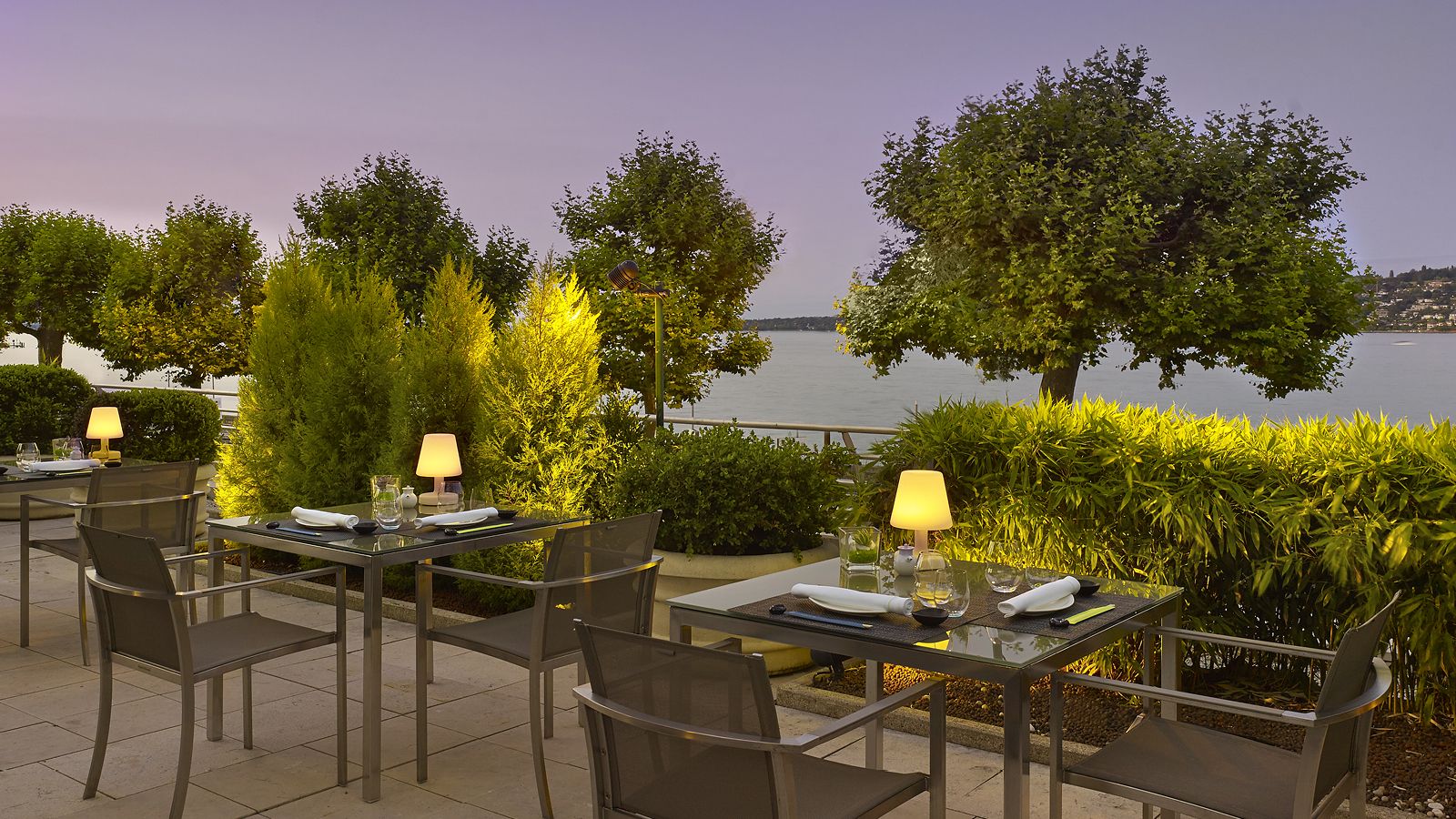 ONE OF THE MOST BEAUTIFUL TERRACE IN GENEVA OVERLOOKING THE LAKE
Located on the first floor terrace of Hotel President Wilson, A Luxury Collection Hotel Geneva, the ephemeral Umami restaurant welcomes you in an amazing setting overlooking the lake and facing the magnificent panorama of the Alps. Unique in Geneva, this oasis of serenity is the perfect place to enjoy a summer fusion cuisine with Japanese "signature" dishes or sushis by the pool, in a relaxed atmosphere.
ORIGINAL "SIGNATURE" DISHES BY CHEF MICHEL ROTH
A mix of Japanese savors and traditional savoir-faire with French cuisine for an ultimate culinary delight to share.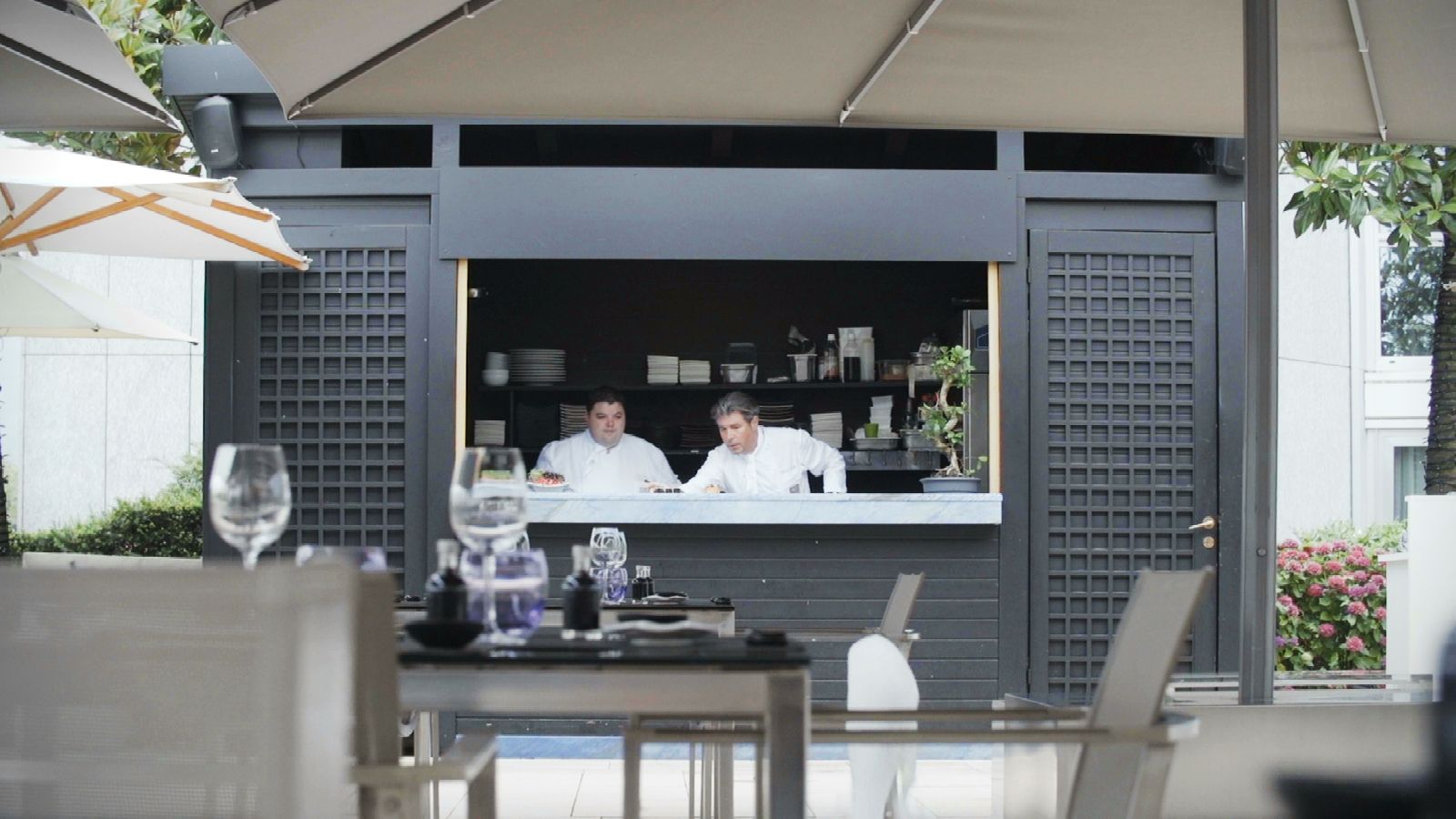 AN EPHEMERAL CONCEPT
The Umami open-air restaurant operates exlcusively during summertime to get the most of this unique space.

Lunch menu
Bentos
À LA CARTE
Sushis
Lunch menu
Served at lunchtime only for all guests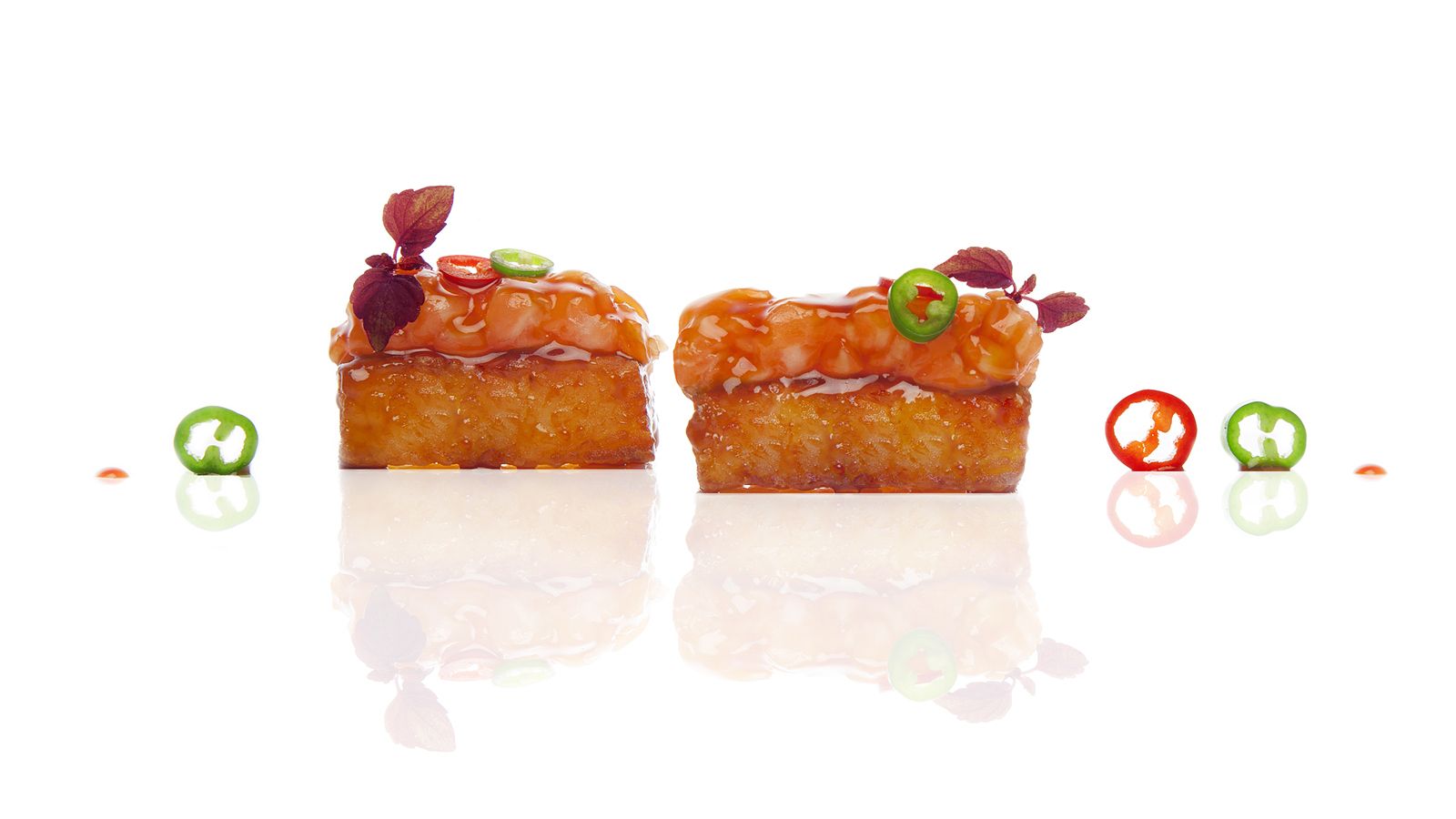 Hayaku lunch
Crispy perch fillets sucrine lettuce, karachi sauce
Pan-seared beef with shiitake mushrooms, vegetarian gyozas raviole
Chilled red berries and litchis, exotic and vanilla flavored mochis
Yuzu tart and praline feuillantine
Bentos
2 bentos to be chosen among the selection. Served at lunchtime only for all guests.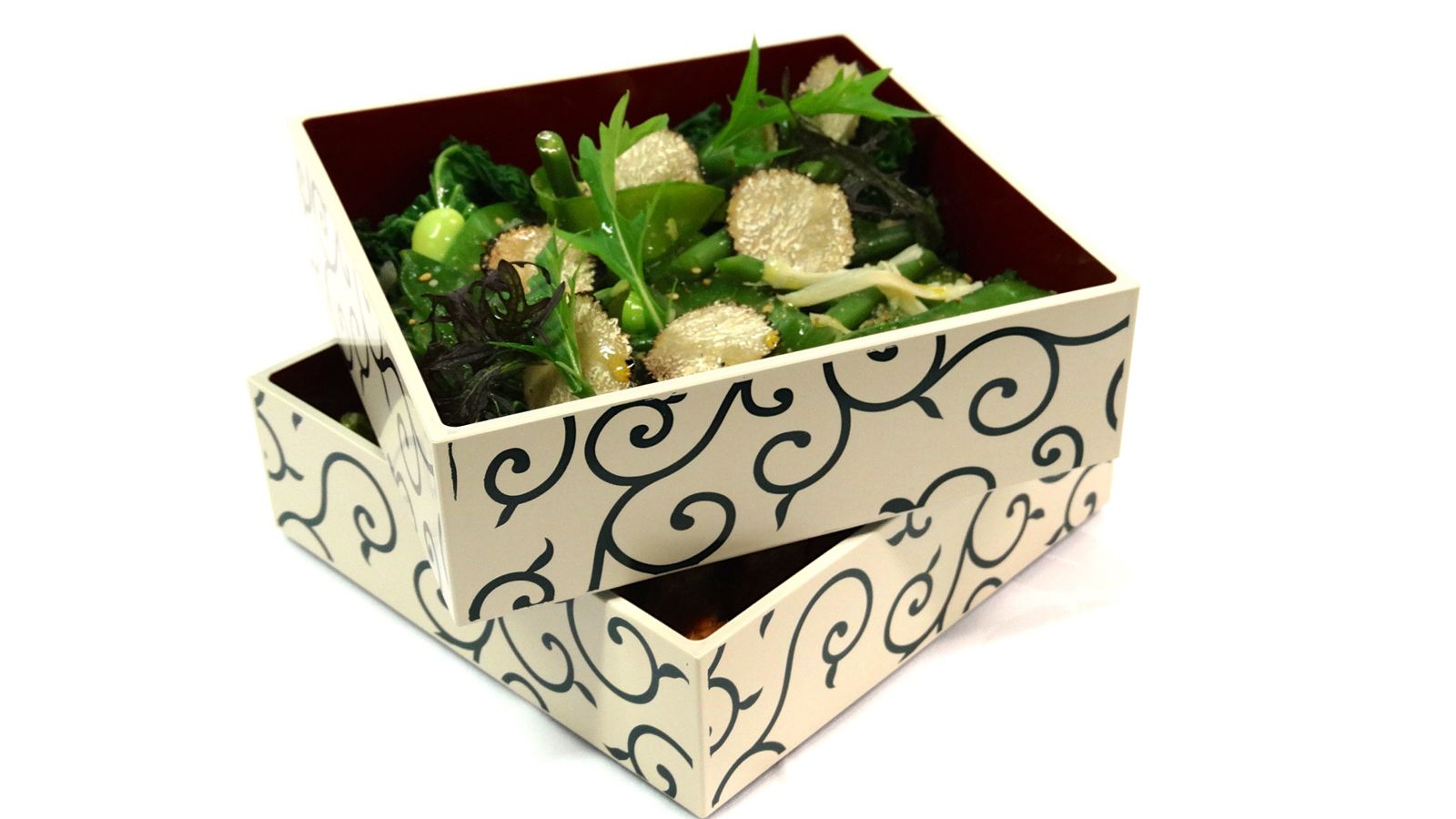 Hayaku bentos
Daily rolls and sashimis
Upon Chef's choice
Wakamé seaweed salad
Grilled salmon marinated with ginger
Sucrine lettuce Caesar salad
chicken or crusty king prawns
Yuzu tart
and praline feuillantine
À LA CARTE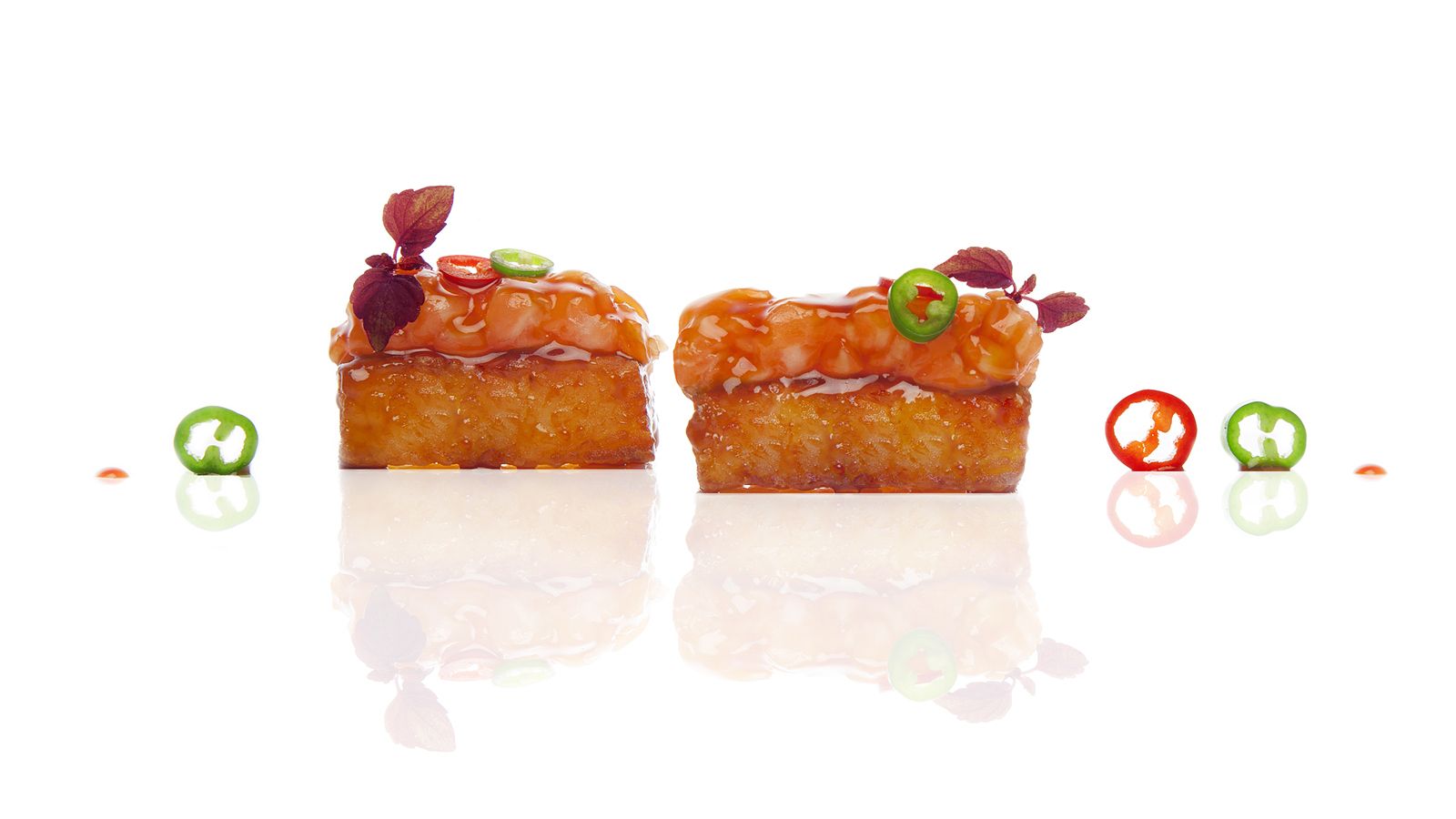 To start...
Nigiri crispy (2 pieces) - CHF 10
Salmon-spring onions
Nigiri crispy (2 pieces) - CHF 9
Avocado & sweet chili pepper
Nigiri crispy (2 pieces) - CHF 9
Eggplants and pesto sauce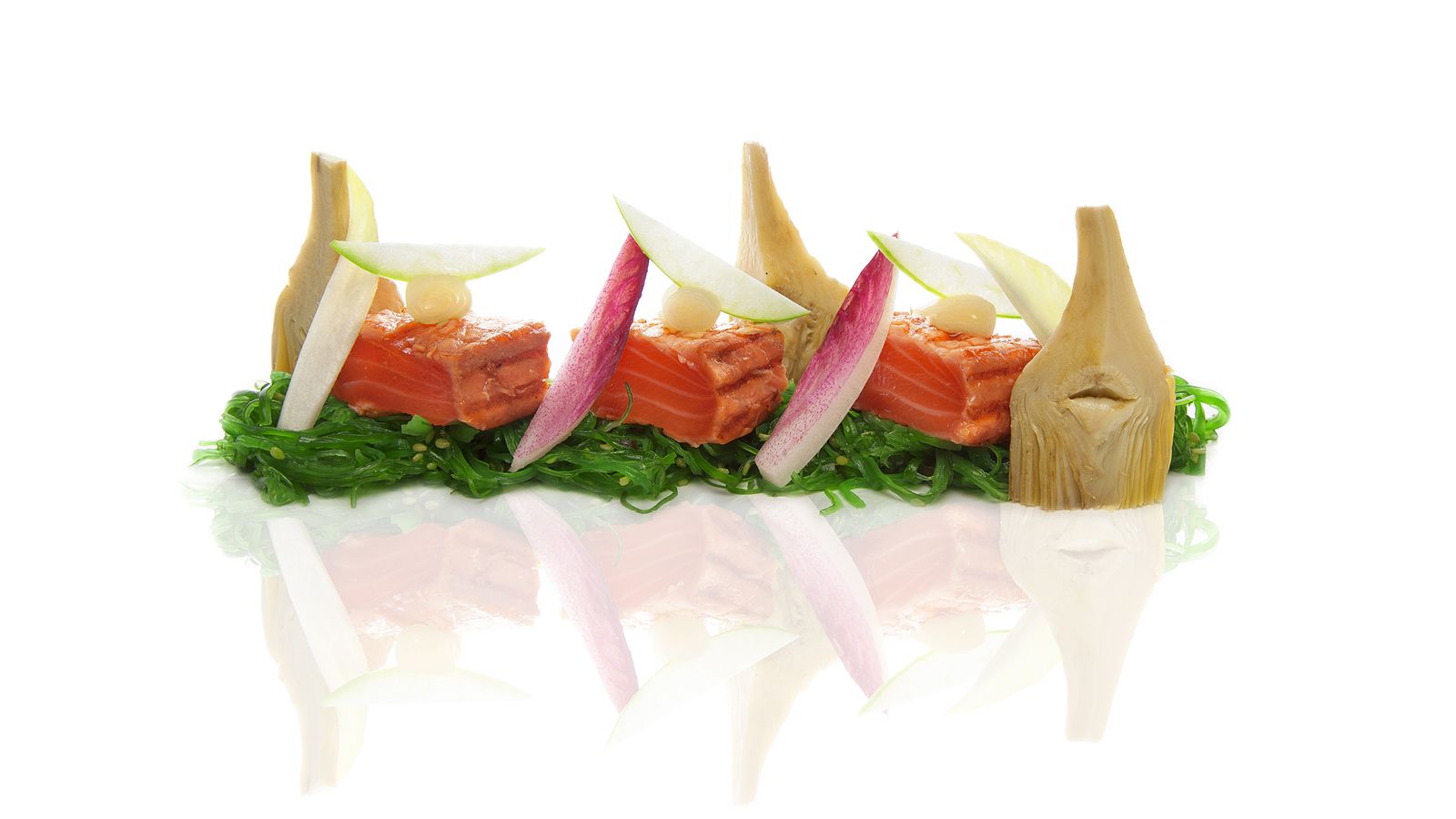 Starters
Sucrine lettuce Caesar salad - CHF 28
chicken or crunchy gambas
Wakame salad square - CHF 28
grilled marinated salmon with ginger
Avocado and salmon tartare Chirashi - CHF 20
with whole grain mustard, soya-yuzu sauce
Colored asparagus - CHF 24
wasabi sauce
Beef tataki - CHF 32
with Karachi sauce, strawberry and pomegranate
Fried foie gras makis - CHF 21
Granny apple and ginger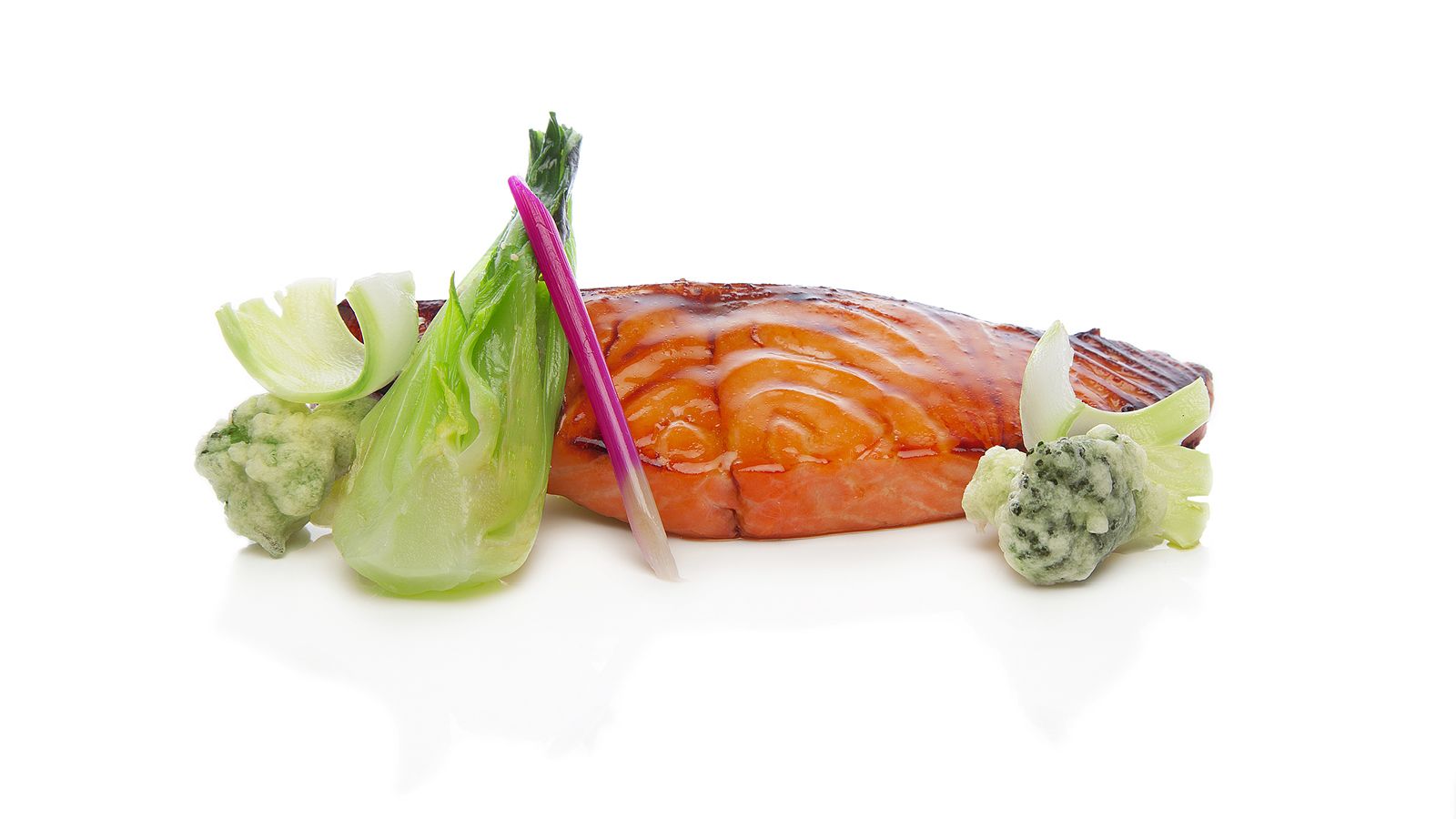 Main course
Swiss beef fillet piccata - CHF 52
with shiitake
Sea bass "à la plancha" - CHF 48
exotic rivera shizo and pomegranate
Fillet mignon of veal - CHF 58
pan-seared with kimchi sauce
Salmon - CHF 38
glazed with soya honey
Spatched cocked young cockerel - CHF 46
teryaki sauce
Lobster from Maine - CHF 68
thaï young onion emulsion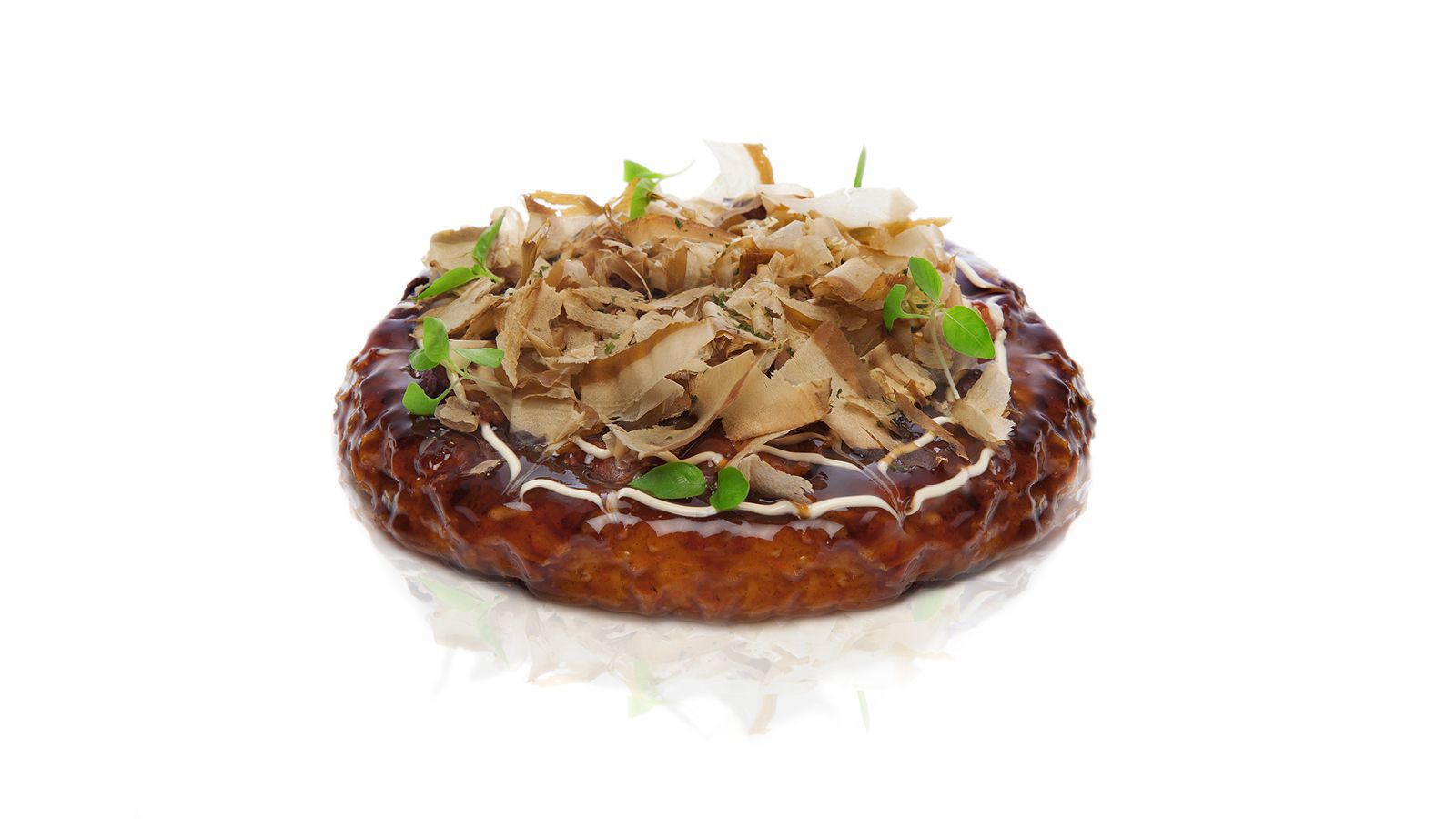 Side dishes
Traditional rice - CHF 10
Vegetarian gyoza ravioli - CHF 12
Sauteed vegetables - CHF 10
with sweet and sour sauce
Sauteed potatoes - CHF 12
with eryngii mushrooms and ginger
Okonomiyaki - CHF 10
with pork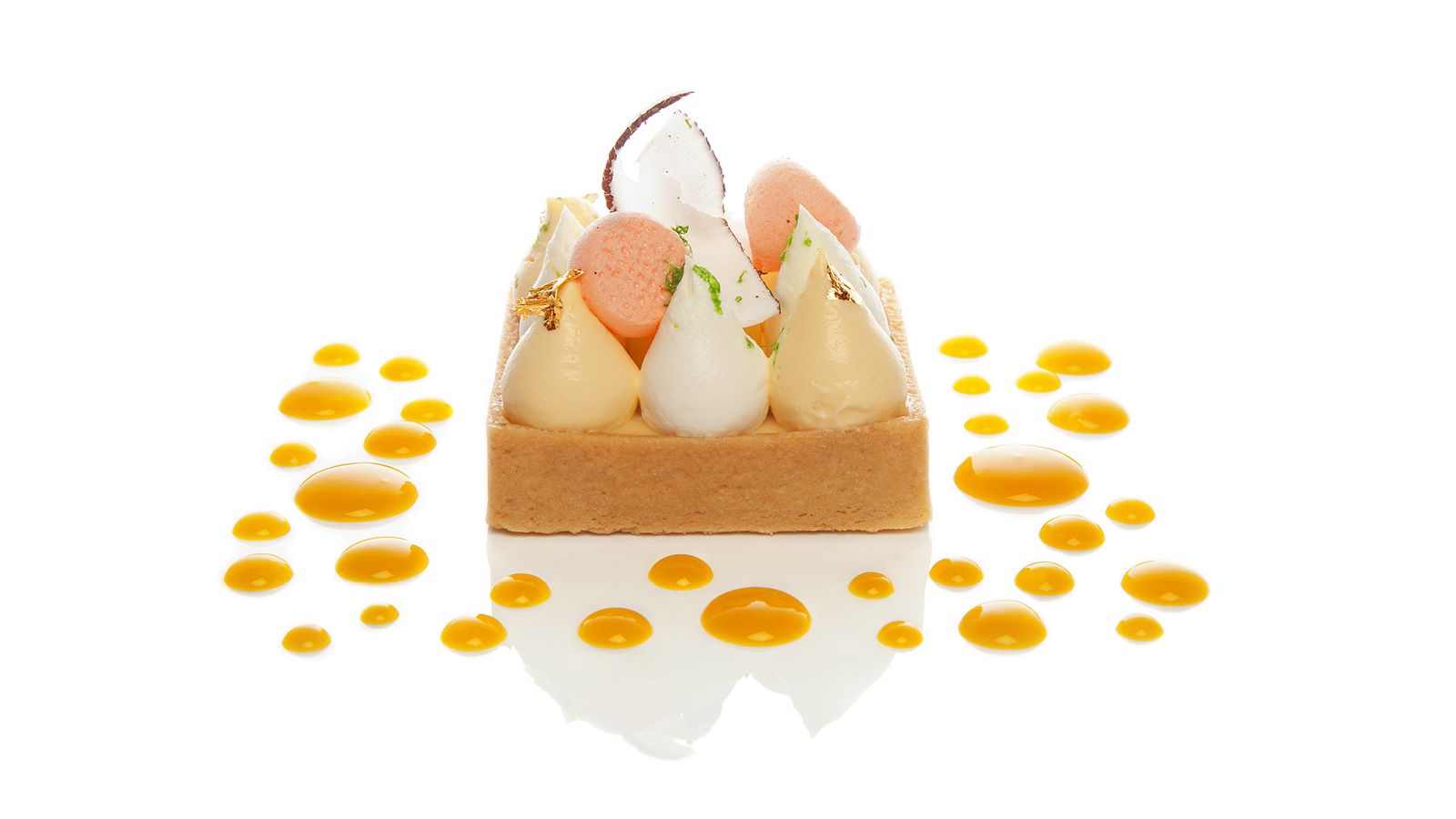 Desserts
Chilled red berries and litchis - CHF 16
exotic and vanilla flavored mochis
Ice creams and sorbets - CHF 14
" three scoops "
Yuzu tart - CHF 16
and praline feuillantine
Origins: poultry (Switzerland and France), veal (France), beef (Switzerland)
Sushis
Nigiri (1 piece)
Glazed « anago » eel - CHF 7
Uramaki (8 pieces)
California (avocado-crab) - CHF 28
Avocado and salmon - CHF 22
Gallery
Albums
Umami restaurant
Umami dishes