Poolgarden Swimming pool - Hôtel Présdient Wilson, A Luxury Collection Hotel, Geneva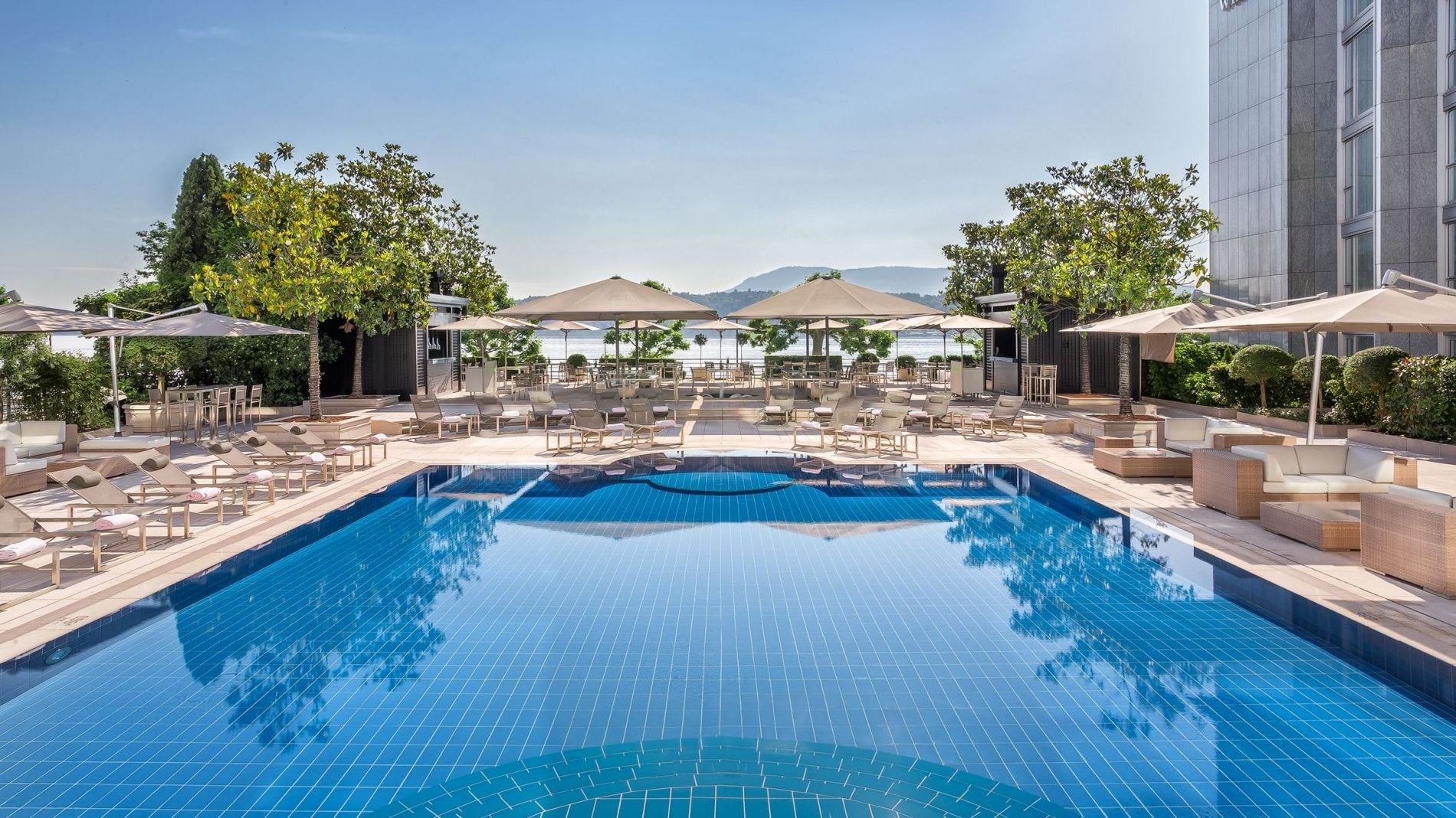 Poolgarden Swimming pool - Hôtel Présdient Wilson, A Luxury Collection Hotel, Geneva
Poolgarden Swimming pool - Hôtel Présdient Wilson, A Luxury Collection Hotel, Geneva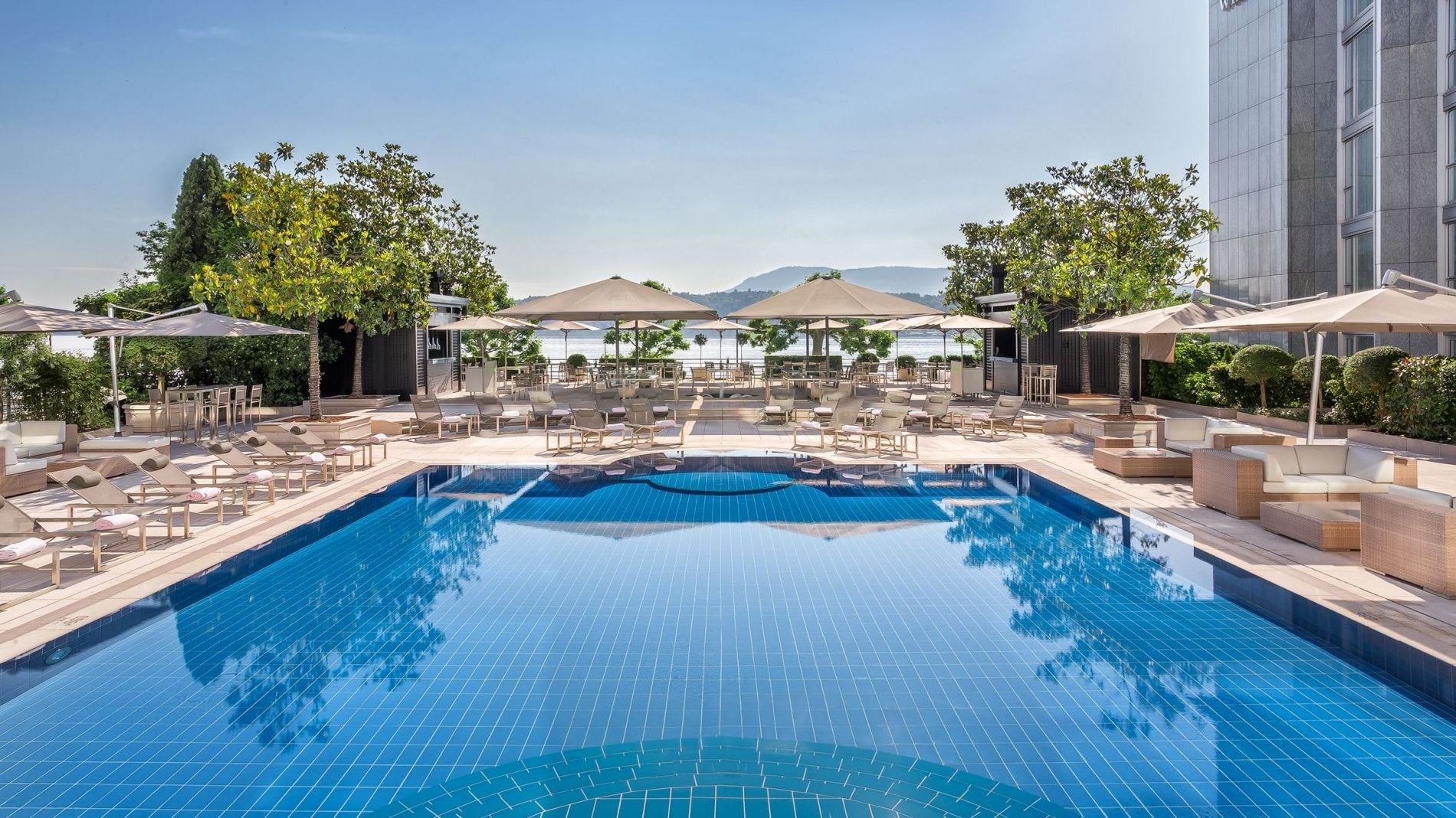 Poolgarden Swimming pool - Hôtel Présdient Wilson, A Luxury Collection Hotel, Geneva
Poolgarden Terrace
47 Quai Wilson1201 Geneva CH
Umami / Monday - Saturday

12:00-13:45 / 19:00 - 21:45

Pool bar / Every day

09:00 - 23:00

Swimming pool / Every day

09:00 - 18:00

Sunday Brunch

11:30 - 14:30
OUTDOOR HEATED SWIMMING POOL OVERLOOKING GENEVA LAKE
Kindly note that the swimming pool won't be accessible to the guests on June 14th (all day long) and June 15th (morning).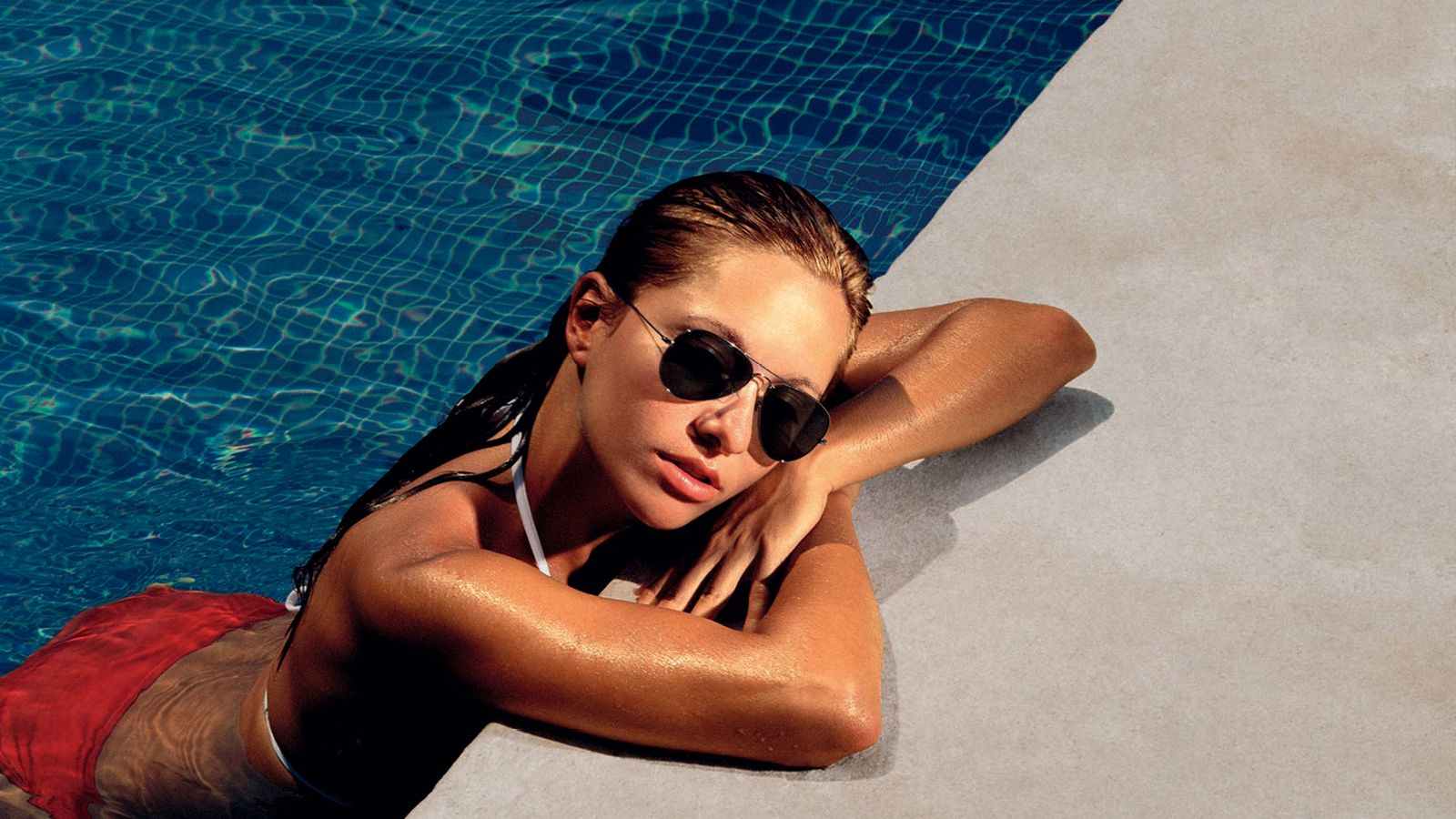 Get the ultimate privilege to escape from the daily stress and enjoy a relaxing moment in a well-being and peaceful oasis in the heart of Geneva.
The Poolgarden terrace of Hotel President Wilson Geneva offers you a unique and exclusive heated swimming pool to refresh and bask in the sun during summertime.
Complimentary access for Spa La Mer guests (for any La Mer Signature treatemtent reserved, from Monday to Friday, on the day of treatment).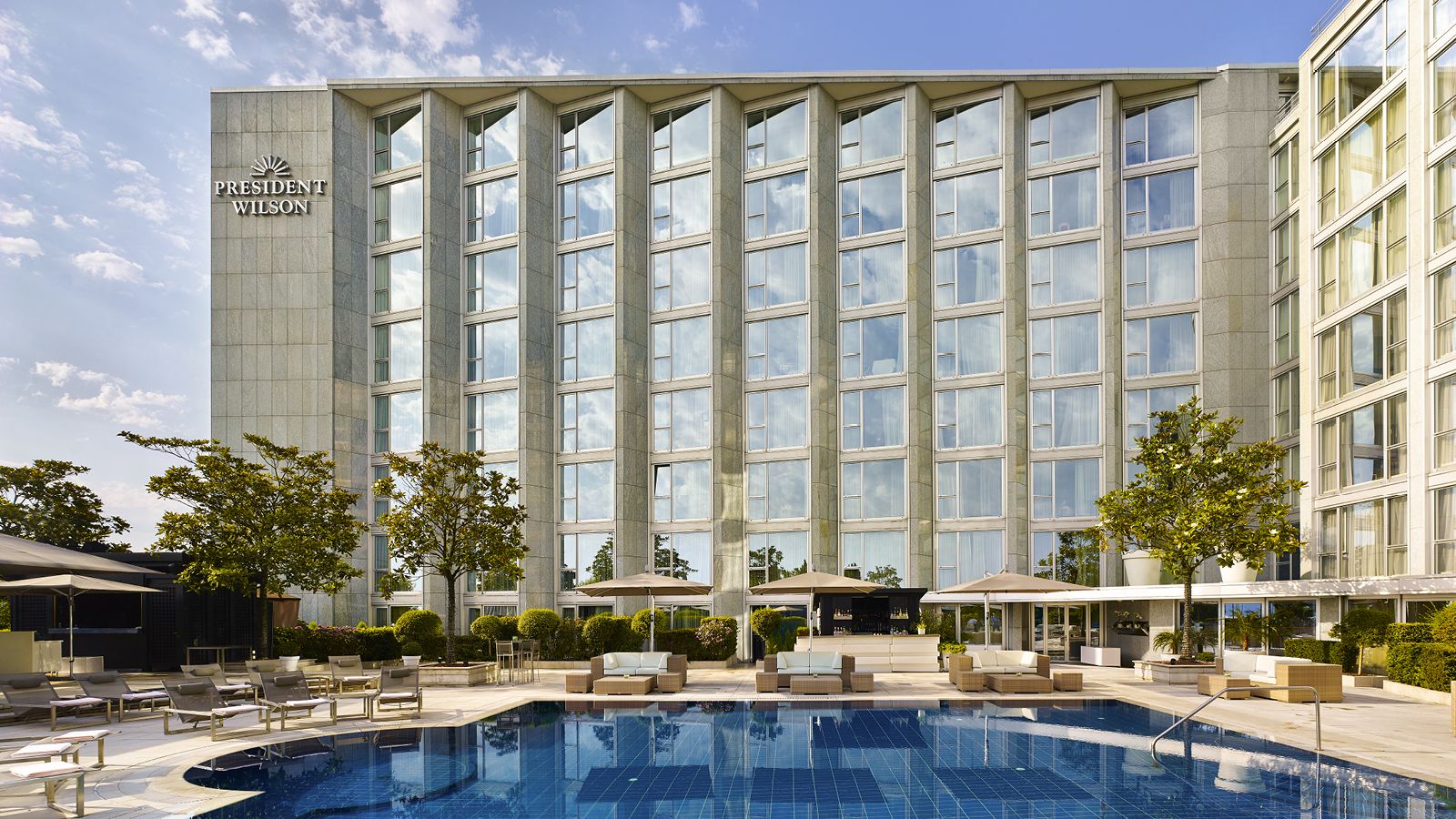 OPENING HOURS
Open everyday / 9am - 6pm
from May to September
(Subject to weather conditions)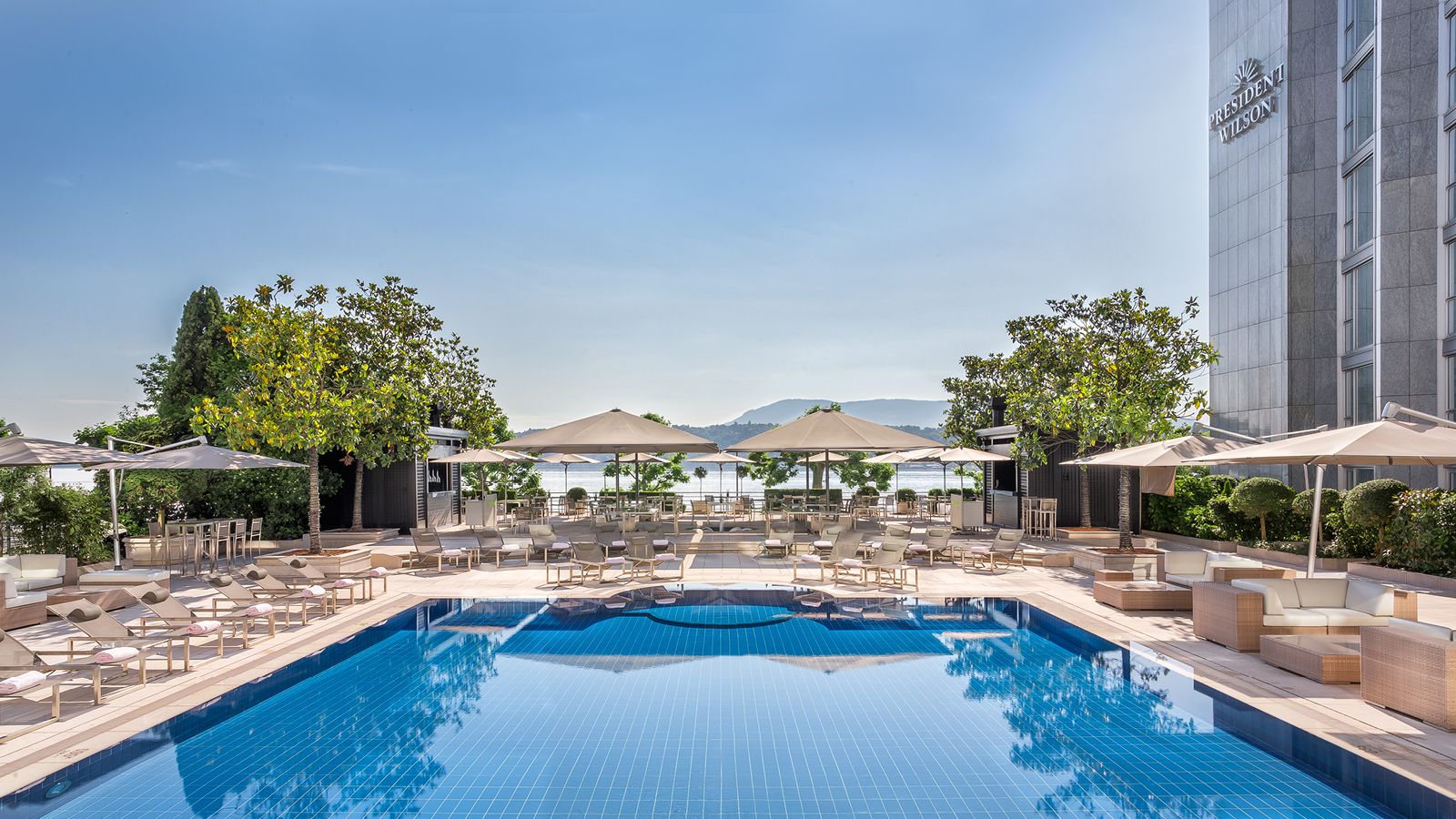 POOL ACCESS FOR EXTERNAL GUESTS
Weekdays / CHF 50
Weekends & bank holidays / CHF 90
Half-day weekends & bank holidays / CHF 50 from 3:00 PM
RESERVATIONS
Weekdays
Tel. | +41 22 906 6517
Weekends
Tel. | +41 22 906 6132
Kindly note that reservations are only possible for full days.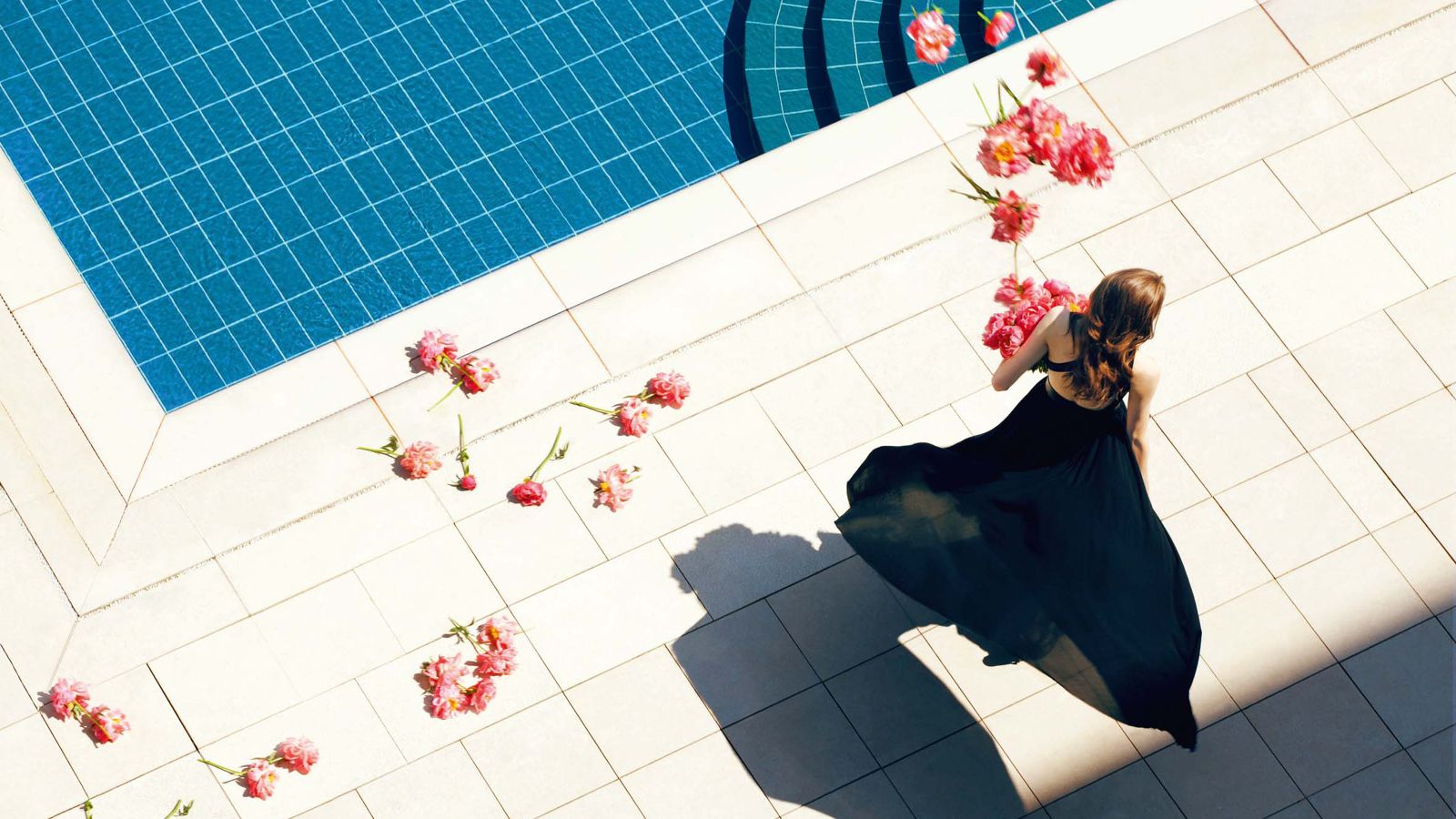 Poolgarden Swimming pool - Hôtel Présdient Wilson, A Luxury Collection Hotel, Geneva
SUMMER SHOP
Discover our new Summer Shop at the Poolgarden terrace with a selection of the must-have of the season !